Welcome to Antiquonia. Internet not included
Intruder in Antiquonia is a classic point-and-click adventure. Sarah does not remember how she got to Antiquonia, but she has plenty of time to unravel the puzzle of her past as she explores the town where the Internet is not welcome. It's a beautiful adventure with high-resolution 2D graphics and a lovely soundtrack.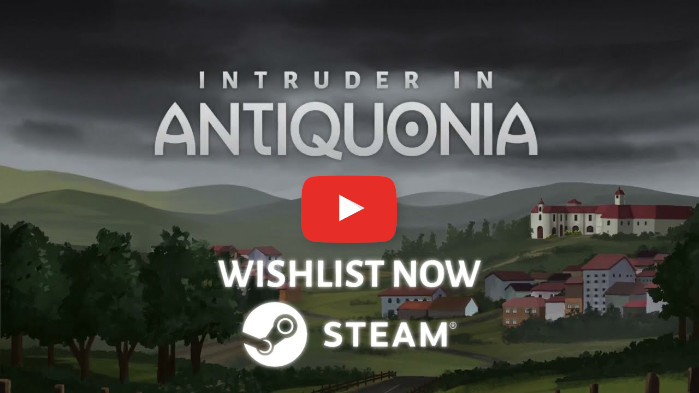 Antiquonia was designed to be a delight to explore, not only through the graphics, but also through the charming characters with their motivations and backstories. The puzzles are deeply integrated into the story and designed to be challenging enough to be worth solving without stressing you out.